Industrial Control Transformer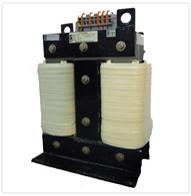 Industrial Control Transformer
Product Description
We are offering here the industrial control transformer that is utilized in industrial and commercial electrical applications for controlling the voltage supply to control circuit motors, servo drives and various other machines. It is an isolation transformer designed to provide a high degree of secondary voltage stability (regulation) during a brief period of overload condition. It is generally used in an electronic circuit that requires constant voltage or constant current with a low power or volt-amp rating. The industrial control transformer is very useful.
FAQs of Industrial Control Transformer:
Q1: What is an industrial control transformer?
A1: An industrial control transformer is an electrical gadget intended to step down voltage levels to give lower voltage capacity to controlling and working different electrical hardware and gadgets in industrial settings. They are usually used to supply control circuits for apparatus, engines, transfers, solenoids, and other control parts.
Q2: What is the reason for an industrial control transformer?
A2: The basic role of an industrial control transformer is to give a stable and lower voltage hotspot for control and flagging circuits in industrial gear. This guarantees that control gadgets work dependably and securely, free of the fundamental power supply voltage.
Q3: How does an industrial control transformer function?
A3: Industrial control transformers work by utilizing an essential twisting with a higher voltage and an optional twisting with a lower voltage. At the point when AC voltage is applied to the essential winding, it instigates an attractive field, which is then moved to the optional winding. The optional winding gives the lower voltage expected to control circuits.
Q4: What are the normal voltage evaluations for industrial control transformers?
A4: Industrial control transformers ordinarily come in different voltage appraisals, with normal essential voltages of 208V, 240V, 480V, and 600V. Optional voltages can go from 24V to 240V, contingent upon the particular application and prerequisites.
Q5: Are industrial control transformers normally single-stage or three-stage?
A5: Industrial control transformers can be both single-stage and three-stage, contingent upon the application and the electrical framework in which they are utilized. Single-stage control transformers are more normal for more modest control circuits, while three-stage transformers are utilized in bigger industrial applications.
Trade Information
Cash on Delivery (COD) Letter of Credit at Sight (Sight L/C) Cash in Advance (CID) Cheque

1 Per Day
1 Week

Customized packing.
An ISO 9001:2008, ISO 2001:2000 & ISO 9001:2000 certified company